30 milliliters is the normal amount per bottle, but it is not all CBD, so what is the rest, what else are you ingesting? Remember, the highest and best bioavailability depends on carrier oil, which "carries" the cannabinoids into our system. Read about what is mostly in your bottle.
High-Quality CBD from Hemp: Extraction & Carrier Oils
Learn about what else is in that bottle, what else are you taking besides CBD or another cannabinoid? If you look at the bottle, one may think it is only Quality CBD, but in tinctures, there are "carrier oils" which must be added to make it ingestible. It is very important to know what else you are ingesting. More and more companies are quickly becoming creative with additional nutritional supplements.
Not all hemp-based products are alike.
That's because brands like these have already established a reputation for using only the highest-quality hemp. Moreover, the healthiest and safest extraction methods to provide spectacular overall customer satisfaction.
What's more, thanks to the length of time they've been in the marketplace. They've developed a history of feedback and testimonials you can read for greater confidence and peace of mind in using their products.
It all starts with using the highest-quality hemp available. You'll often see written as "high-grade hemp." From the particular genetics of the hemp seed sprouted into a plant to the methods of drying and processing used on the full-grown plant once it's harvested, quality matters.
The quality of a CBD product is only as high as the quality of the hemp from which it is made.
Only experienced hemp growers and processors know how to identify and ensure these quality measures. Moreover, only the most conscientious take the time and care to execute on that knowledge and produce only the highest-quality, highest-grade hemp products. Below, you'll learn more about how, exactly, these top brands execute on the promise of high-quality hemp.
Consistent Hemp
When you purchase a hemp-based product, one thing you want to know for sure is exactly what effect a dose will produce. Only by purchasing hemp products of consistent quality can you be sure that every time you take a dose, you know exactly the effect you will get. Proven brands offer consistent hemp quality and quantity in every dose.
Potent Hemp
What makes hemp effective are the active compounds it contains, including cannabinoids (like CBD, CBG, CBN) terpenes, and nutrients (like vitamins and minerals.) Different strains of hemp grown under different conditions with different levels of care will yield different levels of these compounds. So, proven brands offer only the most potent hemp with the highest proportions of cannabinoids, terpenes, and nutrients.
Quality Assurance
The only way to know whether a hemp product lives up to its promise without the trial and error of testing it yourself is for it to be 3rd party tested. Therefore, proven brands offer this type of quality assurance by ensuring all their products are 3rd party tested in a quality lab.
Single Origin
One way to ensure consistent hemp, potent hemp, and quality assurance is to provide only single-origin hemp products. This type of hemp product simply contains the only hemp sourced from the same grower or farm. So, in this way, a grower can pick only the best strain for the needs of the product. Moreover, the growing conditions of the farm with the best genetics for the optimum yield, potency, and quality.
Single-origin plants support one another in their growing cycle. Their roots intertwining and combining forces for the betterment of the entire crop. This inextricable genetic bond yields a quality of hemp that products made from multiple sources simply cannot come close to matching.
As such, the plant profiles of singular origin hemp products are the most reliable indicators of their potency. Moreover, it ensures not only the potency and consistency of the plants produced. However, the stability of the cannabinoids, terpenes, and nutrients those plants contain.
By contrast, multiple origin hemp products like broad-spectrum and full-spectrum hemp products can contain an unpredictable variety of phytochemical levels transferred from each of the individual hemp strains blended into the product.
Quality Health Extraction Processes
Proven brands use only the best, purest and safest and quality health extraction processes to convert the cannabinoids in their raw acid form in the hemp plant into the activated form to use in their CBD and hemp-based products. Currently, the CBD market has two healthy and ideal ways and they are:
Decarboxylation Extraction Process – In order for the quality CBD in a hemp product to be effective, it must be activated. That means the cannabinoid acids occurring naturally in the hemp must be converted into their non-acidic form. 
Some brands use decarboxylation to extract their CBD. The decarboxylation extraction process applies heat to the cannabis flower in order to remove the carbon atom from the phytochemical chain, thereby releasing carbon dioxide. In so doing, the raw acid cannabinoids in the cannabis converts into activated cannabinoids.
Critical CO2 Extraction Process – Other brands use a critical CO2 extraction process that is even healthier than decarboxylation. Critical CO2 extraction skips the decarb extraction method and sends the cannabis flower directly to the CO2 extraction stage, but adds ethanol to provide a cosolvent.
Also known as cold-press extraction, this method is believed by experts to maintain more of the phytochemical potency of the original plant than extractions made through heating the plant matter, such as decarboxylation. In many cold-pressed hemp products, activated hemp extracts are added to the product following the extraction process.
Quality Carrier Oils
Carrier oils help deliver the CBD and other phytonutrients in the hemp product into the bloodstream.
They serve to dissolve these compounds into more bioavailable forms that are easier for the body to absorb. In addition to enhancing absorption, carrier oils are also essential for effective CBD products because they make measuring doses simpler, more consistent, and reliable, and, depending on the one used, could offer their own extra health benefits.
Proven brands have started eschewing alcohol-based carrier liquids and fillers in their tinctures in place of healthier carriers like a high-quality medium-chain triglyceride (MCT) oil. MCT is typically derived from palm or coconut due to its high triglyceride content. They are widely-used in CBD products because they are cheap and long-lasting.
Some of the other common carrier oils used in proven CBD brands as an alternative to high-quality MCT oils include: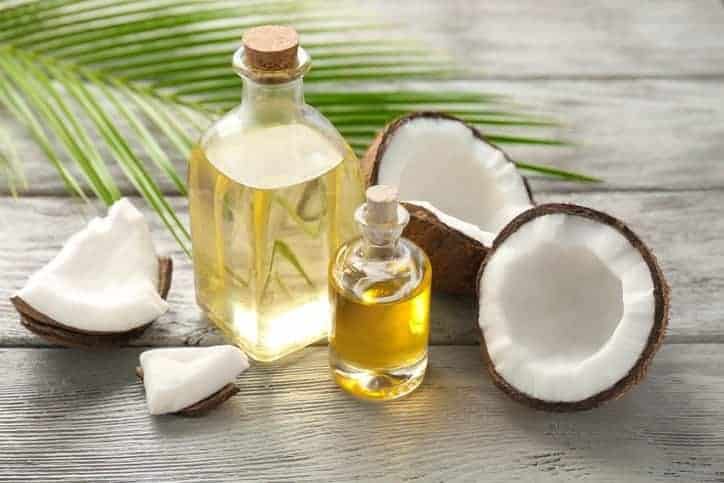 Coconut –
Coconut oil also provides antifungal and antibacterial effects and may increase levels of good cholesterol, or HDL.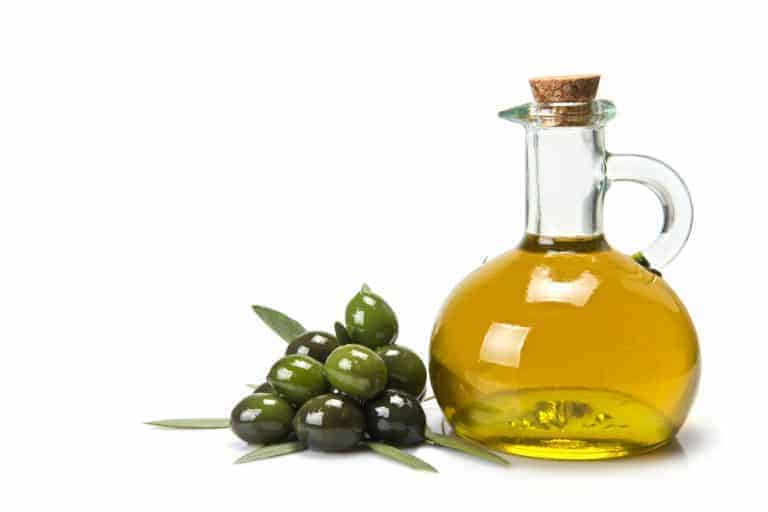 Olive –
Olive oil is high in vitamins E and K and iron. It also contains a number of potent antioxidants and may help lower heart disease risk. In addition, it contains long-chain triglycerides, which, while they take longer to break down, delaying the effects as compared with other carriers, might help make hemp absorption in the digestive tract more efficient. 
Grape seed –
As a carrier, grape seed offers a delicate fruit flavor to a hemp product, and it's high in unsaturated fatty acids. Grape seed also has several useful therapeutic properties, like anti-inflammatory and antioxidant properties. It also has many powerful micronutrients like carotenoids, quercetin, resveratrol, tocopherol, and linoleic acid.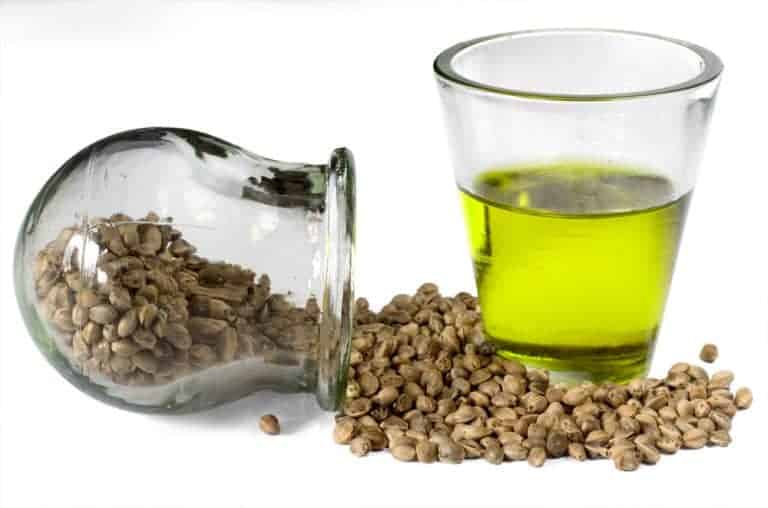 Hemp seed –
While they contain almost no cannabinoids or terpenes, many cannabis experts assert that making CBD and hemp products with hemp seed oil as the carrier increases the "entourage" effect by which the additional phytochemicals in the extract help boost the effects of the cannabinoids it contains. Hemp seeds also provide their own additional nutrients, including omega-3 fatty acids, with benefits for the immune tissue, brain, skin, and joints. Hemp products containing a hemp seed carrier are often labeled "full-spectrum" oils.
Other healthy carriers used in products from high-quality hemp brands include sesame and avocado.
Other natural carrier oils may provide healthy omega-3 and omega-6 fatty acids, boost energy, and offer antioxidant effects.
All of these are healthier than hemp extracts made with the addition of vegetable glycerin, essentially a form of sugar. Vegetable glycerin has lower solvency than other carriers, making it unable to carry as much CBD.
The bottom line is clear: if you want to be sure you only buy effective CBD products from proven, high-quality brands, like these:
Offering a range of whole-plant, THC-free, and pet products
Providing full, broad-spectrum, and isolate CBD products, including oils, soft gels, gummies, topicals, and powders
Offering a proprietary formula of full-spectrum CBD products from organic hemp using CO2 extraction with no additives
A CBD company founded by pharmacists that offers a range of topicals, edibles, and oils
A complete CBD supplier, offering oils, drinks, edibles, bundles and CBD pet oils, vape juice and vape pens and kits, gummies, tinctures, capsules, creams, and topicals
Purity Award Winner Certified by the Clean Label Project that offers both broad-spectrum and full-spectrum CBD products, uses alternative MCT carrier oils
Promising the highest-quality CBD products that come laboratory-tested and derived from pure hemp with absolutely zero THC
Based in Vermont, all the best strains in the world of CBD are grown here, from Cherry Wine to Bubba Kush. Night & Day Time strains 
A titan in the world of pure isolate CBD products, they have honed in on producing the worlds first internationally accepted Isolate CBD oil, Athlete's Choice Award
Myriam's Hope – On par with Charlottes Web CBD, both family-started in need of a solution – Myriam's Hope includes more than CBD, such as CBG, CBN, CBDA, and CBDA/CBD.
Many of these proven brands even offer their own online "universities" where you can learn all you ever wanted to know about using cannabis, hemp, and Quality CBD for therapeutic purposes both safely and effectively. As well as the ability to confirm their reputation, quality, and transparency over the past 5 or so years.