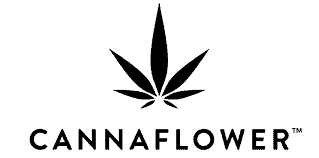 About Cannaflower
Cannaflower (formerly known as Berkshire CBD) introduces its new low THC line, High CBD cannabinoid-rich flower products.
Cannaflower provides the highest quality, federally-legal, low THC cannabis products that can be sold and shipped nationwide. From organic farming practices to hand-trimming to a 60-day slow cure, the cannaflower process ensures that our products provide the same look, feel, and aroma of dispensary quality products.
Cannflower's product line contains both indoor and sun-grown flower strains available in 3.5 gram, 7 gram, and half-ounce combos, as well as pre-rolls and pre-roll tins.
"There is an emerging movement among artisan cultivators and consumers focused on premium grade smokable flower with federally compliant levels of THC," said Cannaflower CEO and Co-Founder Will Trienens. "In this new marketplace of artisan smokable hemp flower, Cannaflower is leading the charge."
Cannaflower is dedicated to growing and sourcing the highest quality federally-legal, low THC cannabis product that can be sold and shipped nationwide. The unique Cannaflower method ensures that every strain provides the identical look, feel, and aroma of dispensary quality cannabis products. It is tough to tell the difference, so we include a law notification insert with every shipment of CBD flower.
"We cultivate, process, and manicure hybridized hemp genetics that can be directly traced to established, designer cannabis strains," stated COO Perrin Hendrick. "Cannaflower customers will recognize strains like 'Bubba Kush, Hawaiian Haze, and Sour Space Candy. Cannaflower's low-THC versions of these strains have all been artfully bred directly from these famous parent cultivars."
Cannaflower Premium CBD flower and pre-rolls, we're confident you will love the artisan enthusiasm for CBD flower. This premium CBD flower is hand-trimmed and undergoes a 90-day slow-cure process to give you the highest-quality CBD flower products. Your taste buds will enjoy the orchestra of terpene flavors and aromas included in every order. 
Everything sold is lab-certified and contains less than 0.3% THC. Prime your palate and enthusiasm for the CBD-rich flower buds you'll receive from Cannaflower.